About us
ILE Tours Peru Travel Corporation E.I.R.L RUC: 20450542 is a locally owned and operated Peruvian tour operator. We've been working in tourism since 1998 and began ILE Tours in 2006 in historic Cusco, Peru.
Our primary goals are twofold: To provide safe, eco-friendly custom, service-oriented, no-hassle experiences to Peru, Galapagos, Bolivia, Mexico, and S. America AND to empower the local economy by providing employment to tour guides, IT staff and drivers while supporting all historic sites, hotels, restaurants, and local businesses responsibly
Our outreach program to rural Peruvian communities aid in education and economic assistance as well as parties and toys for children during the holidays.
Our principal areas of expertise include the Wonder of the World that is Machu Picchu, the beautiful multicolored terraced landscapes in the Sacred Valley of the Incas, the enigmatic, unexplained Nazca Lines, the Amazon Rainforest in Tambopata or Iquitos, Lake Titicaca – the world's highest lake or Colca Canyon, one of the deepest in the world, the other worldy Uyuni salt flats, magnifcent Iquazu Falls & cruises, Galapagos Cruises, Ecuador, Uyuni Bolivia, Iguazu, Tierra del Fuego and S. America.
A Galapagos Islands Cruise in Ecuador is also within your reach. Each island is unique with their own fauna, flora and wildlife. With economic to luxury accommodations all cruises provide fine dining, knowledgeable naturalist guides and a better insight on how many species and we evolved.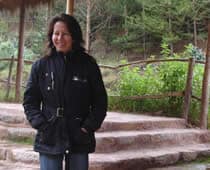 Milagros Gamarra – Sales Executive
Milagros Gamarra – Sales Executive
Meet Our Team
Our staff is the foundation of our company and the core of who we are. Our professional tour specialists identify with each destination and their knowledge, passion and emotion is apparent in how they design tours. At the end of the day all we have are our memories and ILE TOURS plans ahead to leave you with long lasting impressions of your trip.
Our highly skilled and trained tour coordinators specialize in luxury, traditional and adventure tourism with original itineraries for each of our discerning passengers.
By applying our extensive experience, ILE TOURS is able to work with our passengers during the planning stage to provide a unique itinerary based on their specific wishes. We guarantee our services and and your satisfaction.
US Sales Staff: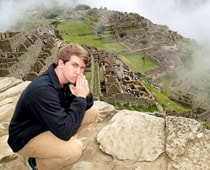 Phil Vento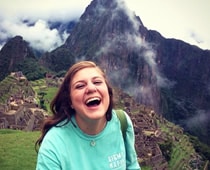 Bernice Dewlow
Guides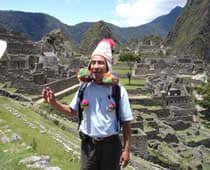 Ruben Challco – Guide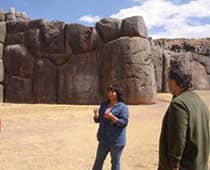 Edith Zapata Valdiglesias – Guide
Edith Zapata Valdiglesias – Guide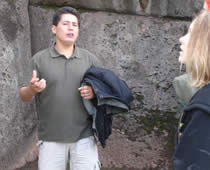 Walter Challco – Guide
Operations: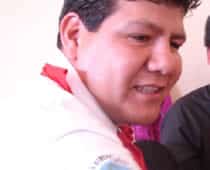 Luis Farfan – Driver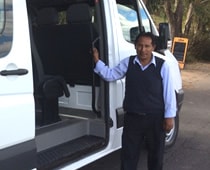 Zacarias Solano – Driver, Security
Zacarias Solano – Driver, Security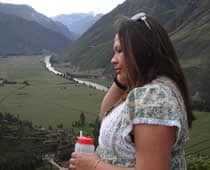 Flor de Maria Gamarra – Tour Director
Flor de Maria Gamarra – Tour Director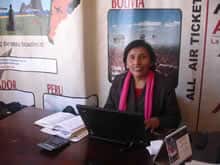 Reyna Hancco